We inundate customers with content every day. Multiple platforms on multiple devices invite constant distraction, forcing content producers to make the most out of the little attention they get. It takes a unified effort to be noticed in this new kind of economy. Brands must work harder, be more organized, and communicate better to gain even a moment of their customers' attention.
As brands strive to capture this brief moment in their customers' day, different teams within the brand's organization churn out content that is specific to them and their needs according to their interpretation of the content strategy. This can often result in corporations dealing with an overflow of content, effort, and costs. With this singular focus, content ends up getting duplicated, creating different processes across the organization which leads to unnecessary costs, and an increased technological burden. Organizations frequently end up creating multiple types of content across multiple segments, which, in turn, creates silos.
However, one strategy that has effectively shown positive results when it comes to tackling the silos within the corporations is content governance. Simply put, content governance is a system of specific guidelines and procedures that determine how content is planned, created and marketed. It bridges the silos by allowing corporations to create strategies that include the right people, processes, and technology in order to implement a global view of content creation. This allows them to maximize efficiencies, reduce costs, improve communication, and deliver content to the right people at the right time for the right reasons! The good news is that there are specialists who provide solid content governance solutions which will benefit your corporation. They will train your managers and teams on bridging silos effectively.  
In order to understand the effectiveness of content governance as a strategy, let's dive into the details of what silos are and how content governance is an effective tool in dealing with them. 
What does silos mean in a corporation?
A silo is a tall, self-contained cylindrical structure that is used to store commodities, like grains, after a harvest. In a corporation, a silo refers to entities within its different departments that refrain from coordinating or communicating with other entities in the same corporation. Silos are often formed when corporations expand globally across regions and markets and each is required to release different messages or approaches than what may be found in the environment where the corporation is headquartered. This attitude not only gets in the way of maintaining a healthy corporate culture, but also prevents content from being created efficiently. Silos create an isolated, and often negative environment contrasting and impacting the culture and vision of a company.  
For a brand especially, it is important to communicate a consistent brand message and commitment that follows the defined content strategy.  
If a brand is being created within silos, there is a good chance that it will become diluted due to the lack of a clear vision. Customers will begin to doubt the connection they share with the brand, one they may have previously known to trust and recognize. Within an organization, the gaps in communication become visible when teams ignore brand guidelines and content strategies in the preparation of their brand message and content due to silos.  
How do silos affect employees in a corporation?
Working within a silo in an organization often leads employees to feel isolated, unheard, and at odds with other departments or teams. Silos restrict communication and limit leadership and collaboration across teams. This type of environment encourages competitiveness between other silos within the same organization. Additionally, employees are given myopic and isolated goals rather than ones that will benefit the corporation.  
This creates multiple challenges for employees such as:   
Getting caught up with their team's daily tasks

 

Never given a chance to engage in a bigger role within the organization

 

 
Being unaware of the silos they exist in, there is a feeling that this is how they are expected to work and that this is the true culture of the organization

 

 

Senior management resisting the opportunity to step up and encourage inter-communication and instead getting carried away by the competitive environment and the need to show one-upmanship

 

 

When working in a silo, there is limited collaboration among teams

 

 
How do silos affect the corporation's key processes?
Brands are defined by the content that is released by the corporation representing them. Hence, when different silos put out content that has a different message, appears different or is repetitive due to lack of coordination, it can lead to confusion and spread of misinformation.   
The result of this is additional and unnecessary expenditure of effort creates inefficiencies that a corporation must overcome. Such as:    
Content is duplicated because different silos end up creating similar content, completely unaware of the others contribution

 

 

The final content output is a mismatch because of the uncoordinated efforts of different silos

 

 

Inconsistencies are introduced into the brand message and the content released differs from different regional offices within the same organization

  

 

A general lack of communication which leads to lack of collaboration

 

 
Silos create an uncoordinated work environment. This can cause delays in the time content is created and the time it is deployed to the market

 

 
How do silos put additional strain on technology?
Having the right skill set is a great way to create good content. But is it enough? To produce content that stands out in a crowded marketplace, corporations go to great lengths to ensure that each department has the right technological support to create and push content to the market that is catered specifically to the brand's audience. Corporations that are divided by silos often find that the silos have limited access to these tools due to a lack of communication, collaboration, and sharing between silos.  
The disparity between silos, available technology and its use creates additional challenges. Such as:   
The use of multiple authoring tools that create content differently while trying to send the same message which can 

have 

a 

different look and 

feel 

due

 to the tools used to create the content

 

 

Certain silos may possess tools or technology that facilitate the creation of content, while other silos are unaware of the advantages of the tool or unable to use them, leading to inconsistency in the output and greater expenses for the organization

 

 

Every silo demands equal technological assistance for differing and multiple tools, which ends up 

creating additional support costs

 for the organization

 

Organizations that do not have content governance for their CMS (Content Management System) end up having to deal with content being stored in various places across different storage platforms with different access points, creating an unusable 

and 

chaotic process

 

 
Sharing technology across an organization eliminates communication gaps and engenders better coordination and communication, which in turn improves the culture creating a positive environment to work within.   
Now the question is, why is content king, as Bill Gates so famously put it? Why do we have to invest so much time and effort into putting out the right content? How important is it and how does it help a brand move forward?  
Schedule a meeting with your Content Expert
Why is content important for a brand?
There is no dearth of content today. We live in times where content follows us wherever we go, rather than us having to actively look for it. In this digital age, most of us are content creators. It is important to have content that is meaningful and relevant with the times.   
Today, every form of communication that a brand puts out needs to be catered to the target audience; it needs to speak to them and relate to them.  
Without a unified front, content is scattered, and corporations end up putting out communication that is unconsolidated and confusing for the end consumer. Corporations will invest heavily in the development of a content strategy, but without content governance that strategy is interpreted differently by each entity within the corporation. Content governance helps put into place the right processes, people, and technology needed to eliminate the chaos.
How does content governance
bridge the silos?
Content Governance is the application of the content strategy. It is the application of the proper processes, roles, responsibilities, policies and tools that enables the most effective use of the organization's content management system. Content governance is about giving your content purpose and allowing your brand's global strategy to succeed. It is essential for corporations to develop an effective global content strategy. With content governance, they are able to carefully deploy and implement suitable methodologies and platforms to author, manage, localize and publish content.   
The three main objectives of content governance are:  
Greater Return on Investment for corporate communication

   

 

Faster time-to-market through efficient leverage of legacy content

   

 

Enhanced customer experience with consistent messaging across specialties and territories

 

   

 
For starters, to earn better returns on investment, corporations must focus on content operations and not only content marketing. Content operations are all inclusive; content strategy, content creation, content governance, content-effectiveness measurement, and content management. Each of these operations must work in harmony before content can be marketed to the external world. Additionally, quantifiable goals must be put in place along with KPIs and metrics to mark the progress.  
Secondly, content is not valuable unless buyers are aware of it and are engaged with the material. But this does not mean that brands need to keep pushing out new content. It means they need to leverage their existing content in innovative ways, so that the same message reaches a wider audience. This way, content processes are reduced and there is a faster time-to-market.   
Thirdly, brands need to be consistent in the messaging they put out to their customers, especially across the different organizations within the corporation. Every organization needs to create content in line with the identity and value of the brand. The more consistent your content is, the better brand recognition it creates.
Additionally, there are three key strategies through which content governance can help bridge the silos within a corporation – People, Processes, Technology. We will explore each of these strategies to explain them better.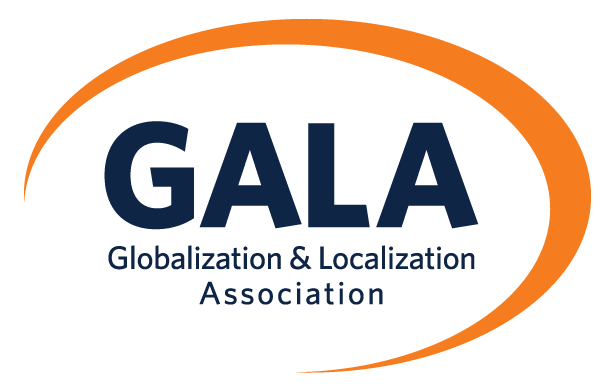 We are partnering with GALA to bring you a Content Governance Podcast!
Help us by filling out this 3 minute survey so that we can customize the content just for you!
Content governance through
employees
People are the most important cog within a corporation. They are the creators, the decision makers and the executors of all content that is put out into the world. Employees involved in content creation must know exactly what their roles entail and what they need to focus on to create the most significant impact. With the right content governance guidelines, roles, and responsibilities can be clearly defined.  
Here are a few ways in which people can power a corporation through the right content governance: 
Roles should be 

clearly 

defined so that employees understand the big picture and be

come

 activists for the content strategy, ensuring content governance is established for the corporation

 

 

Employees should be empowered to contribute towards content being created

 

Subject matter experts must be included in brainstorming sessions and play a role in the creation of the brand message and content before it reaches consumers

 
Any confusion around key messaging must be eliminated so that content creators are clear about objectives and work in unison

 

The workforce

 

can

 be

 reduced when producing global content by leveraging approved content. This will ensure that content is not repeated, and 

your

 subject matter experts (SME)

 can 

then 

be used to create fresh content

 

Communication must be encouraged between different teams 

with

in the corporation's different 

entities

 

Content should be built in a way that it stays up to date with the cultural changes around us and stays relevant

 

The requirements of teams in remote locations should be taken into consideration and they should be given the chance to be equally involved in the development of the brand's content strategy

 

 
Content governance through
processes
In order to make great content, brands need more than just great creative ideas. There needs to be discipline and guidelines along with a clear set of processes that will structure content creation in line with the content strategy. Content management has never been as complex as it is today, which is why if the approach towards content creation is unstructured, corporations can run into unnecessary complications. It is important to have a streamlined process in place and create consistent content workflows.
Here are a few ways in which the implementation of correct processes through content governance can help bridge silos: 
Ensure content being released is in line with the brand's content strategy and that it is precise and requires limited rework. There should be fewer changes as the project progresses

 

 

Content creators need to remember three key points – be accurate, be relevant and be timely

 

 

There should be a fixed content creation process that is repeatable, measurable and quantifiable with KPIs 

across the brand

  

 

Team leaders must define roles within the content development team and allot responsibilities accordingly

 

 

Content strategy should be adaptable, so that regional teams of the corporation can implement them in their own regions

 

 
If required, corporation should consider outsourcing content to SME specialists who are better equipped to handle specific projects

 

 
Content governance through
technology
The world is going digital and content is no exception to it. In fact, today technology is used to create and sell content. When it comes to catering to such a vast audience, technology makes it easier to create and release content to meet the ever-increasing demand to stay relevant. However, when there is so much being produced, there needs to be a system in place to store and access the abundant information.   
Here are a few keys way in which the right technology used through content governance can help a brand flourish:  
How a corporation implements their technology stack is important to the brand's content development and messaging. Team leaders must evaluate their present 

tech stack

 and identify outliers. This will help them eliminate tools which have limited use.

 

 

In order to have a seamless system in place that can be accessed across 

departments

, corporations must use technology that is scalable and can be used to collaborate with content producers in remote locations as well

 

 

Corporations need to evaluate which Content Management System (CMS) would suit them the best so that the content created in the past, present and future will be safely stored and easily accessed when

 and by those who may need it

 
Content governance and
localization
There is an increasing demand for global accessibility. Corporations often have global audiences and establish regional branches across the globe in order to cater to a larger audience. More and more people across the world are entering the global market, and are accessing content online with greater ease and volume each day. This is due, in large part, to the fact that so much content has gone digital, and is now available to consumers in various countries across the globe. Hence, there is a need to have the right kind of content creators and the right processes in place to reach an ever-growing global market. In the highly competitive global market, one cannot risk your message/brand being misunderstood. 
This is where localization matters. Simply said, localization is a process by which a product or content is adapted to a specific locale or market to help create a better customer experience and greater differentiation. It is required for larger/global markets; considering localization in the primary stages alongside the content development process, allows for global growth. 
Another important word in the global content market is transcreation. Transcreation means 'translating' and 'recreating' an original text in a new language, whilst making sure it is still appropriate in its intended context.   
Considering how important a role both localization and transcreation play in the global market, it is important to ensure that they don't feature as an afterthought and are a part of the content development plan from the very beginning. It is natural for organizations to put emphasis on their native language first, and consider translating to new languages as an add-on activity. By establishing localization as part of a content-first strategy, corporations can ensure that designs and processes that follow are also formed with the global market in mind. Changes or updates in content would not require changes in the production process downstream, which saves time, money and resources.   
Within localization, all corporate content is located within the Translation Memory (TM) and this is the only location that all content is in a binary format via the TM. All content can be centralized within the TM and this information can then be shared across the corporation in the desired language and format.  
Content governance is essential for global, multinational, and even local organizations trying to reach the right people within their target market effectively with the right message. Content governance not only provides significant benefits to the corporation, but it enhances the customer experience allowing your message to be delivered regionally while maintaining a strong centralized brand image. Content governance will ensure you will have the best process in place, enabling the right people to create the correct message for each market, using the most effective tools, thereby allowing you to localize your content and be relevant in every market you are targeting.  
Consult with content governance specialists who have a team of experts and the right measuring tools to effectively apply your content strategy to help your brand bridge its silos.  
Schedule a meeting with your Content Expert